Thank you for purchasing an OnBoard Tour through Groupon!
YOU MUST RESERVE YOUR TOUR DATE, EITHER THROUGH OUR ONLINE SYSTEM OR BY TELEPHONE. Walk up customers will not be accommodated.
Your purchase is subject to availability. If the NY See The Best! Tour does not have availability for the tour date you chose, please call us, and we will work to upgrade you to another tour for a minimal cost.
You may complete your reservation online by entering your Groupon Confirmation number as a "discount code" during the reservation process, or you can call us to receive individual attention to help you plan your New York City experience. Call us! We can help with hotel advice, Broadway show tickets, helicopter sightseeing experiences, tickets to the Top of the Rock Observatory, and much more!
Additional Offers for Groupon Customers
Because you purchased our Groupon, we can make the following deals available to you: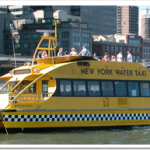 Upgrade to the NYC Freedom Tour for $20 more per person (save $10) and get access to the 9/11 Memorial.
Upgrade to the NY See It All! Tour for $20 more per person (save $30) and get a comprehensive tour and a boat cruise.
Add a Water Taxi Hop-On-Hop-Off Boat ticket, with 9/11 Memorial entry, for $20 (save $5).
Add our Spring Special – NY Water Taxi pass with 9/11 Memorial entry, Top of the Rock Art Ticket, and NY See The Lights! Tour for $70 (save $35). Click for more info.
To take advantage of an upgrade, please call us at 212-852-4821. You can also email us at nyc [at] onboardtours.com To add on one of the other products, click the link above, and put in your Groupon confirmation number as a discount code during booking.
Please check out our Facebook page: http://www.facebook.com/experienceonboardtours.
NY See The Best! Tour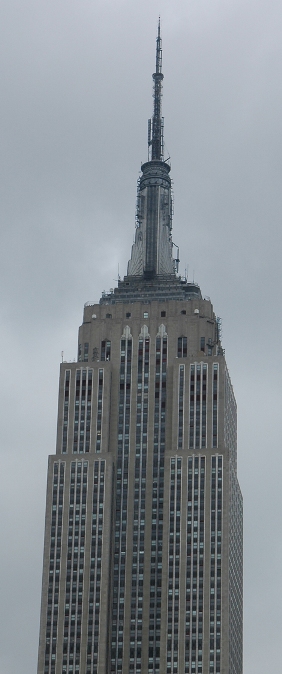 OnBoard Tours is now offering a three-hour sightseeing tour of the best attractions in New York City.  The tour departs everyday at 9am from 7th Avenue just north of 50th Street.  Your licensed New York Tour Guide will escort you to the top attractions in NYC.  Unlike our competitors, your OnBoard Tour Guide will hop off with you at each attraction, showing you New York City in detail. This tour does not include a boat cruise, but it shows you the highlights from our NY See It All! Tour, in a shorter tour format. Additionally, this tour moves quickly, and does not spend much time at each site. If you want to see NYC in more depth, please take the NY See It All! Tour. However, if you are looking for a quicker tour format, this is your answer.
Best Attractions in NYC:
Empire State Building (best building)
Statue of Liberty (best statue)
St. Paul's Chapel (best chapel)
Wall Street (best financial center)
NYC City Hall (best City Hall)
Times Square (best intersection)
Fifth Avenue (best shops)
Rockefeller Center (best observation deck)
St. Patrick's Cathedral (best cathedral)
Other Sites you will see:
World Trade Center site
The Bowling Green Bull
Federal Hall
Madison Square Park
World Financial Center
USS Intrepid Aircraft Carrier
Chrysler Building
Battery Park
Broadway
42nd Street
Pricing and Tour Times
The tour costs $54.99 for Adults, and $44.99 for Children under 12.
It departs daily at 9am from 50th Street & 7th Avenue just north of Times Square

Here's a video of the NY See The Best Tour: